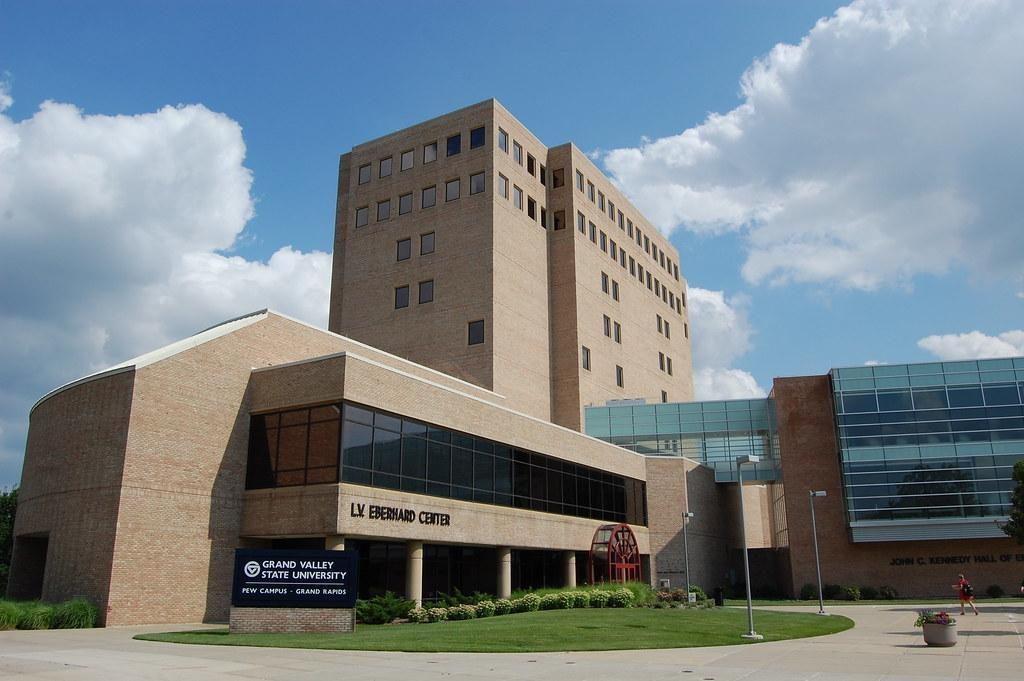 WGVU Public Media
Mission: Connect with communities by using the strengths of public media to educate, inform, inspire and entertain.
Vision: All members of the community have access to high-quality cultural, educational, and entertaining content built through authentic relationships that recognize our true strength lies in our ability to work together.
Values:
Excellence: Excellence in everything that we touch, say and do… in all that we do we strive for excellence and continuous improvement, excellence isn't a destination, it's a continual process, journalistic integrity, creativity, and purposeful.

Integrity: we earn trust through our commitment to being credible, reliable, independent, noncommercial, nonpartisan, balanced, authentic, courageous, respect of the audience.

Inclusion: representation, welcoming, providing programs, services, and a culture that creates a space that is welcoming of people bringing their authentic selves… we foster a culture that is welcoming and allows the individual the space to be their authentic self, builds a stronger culture through treating all people with respect, dignity and compassion, Consistently engaging with our community providing accessible and innovative arts, education and information programming.

Curiosity: we don't have all the answers, foster growth, and innovation, the world is full of possibilities, a window to the world, lifelong learning, listening, and curiosity drives us to be creative.

Respect: We are a convener for civil discourse, treating all people with respect, dignity, and compassion to build a stronger democratic society.
Our History
WGVU's broadcast stations are licensed to Grand Valley State University as public radio and television facilities operating from the Meijer Public Broadcast Center, as part of the University's downtown Grand Rapids campus.
Our television stations are affiliated with PBS (Public Broadcasting Service) and the radio stations are affiliated with NPR (National Public Radio).
The first television station, WGVC-TV 35, signed on the air on December 17, 1972. In 1984, our Kalamazoo station, WGVK-TV, Channel 52, began operation. In 1987, the call letters of channel 35 were converted to WGVU-TV, reflecting Grand Valley State College's transformation to Grand Valley State University.
We are licensed in the Grand Rapids-Kalamazoo-Battle Creek designated broadcast market. It is the 38th largest market in the United States, reaching over 2.4 million television viewers in 24 counties and over 1.3 million radio listeners from Grand Rapids to the Lakeshore. The majority of our operating funds come from individual members in west Michigan (68%); other funds come from Grand Valley State University (9%), corporate underwriters (9%), and currently, the federal government (14%). We currently have approximately 16,000 television members and 1500 radio members who support our efforts to provide quality public broadcasting to the west and southwest Michigan.
WGVU Productions produces several local series and programs, including Ask the..., WGVU Community Connection, WGVU Newsmakers, West Michigan Week, Pocket Sketching, Powerful Women: let's talk, and Grand Valley State Sports Report, which has traveled throughout the country to bring home coverage of all of Grand Valley State University's varsity sports teams. Documentaries by WGVU Productions include The Deadly Fuze: The Story of World War II's Best Kept Secret, David Plowden: Light, Shadow and Form, Defying Hitler, Surviving Auschwitz: Children of the Shoah, Time and Chance: Gerald Ford's Appointment with History and Stefon Harris and Friends: African Tarantella – Dances with Duke. Many WGVU productions have been nominated for Michigan EMMY Awards, with honors going to Hope College Christmas Vespers 2004, Battle Creek: Celebrating Flight 2008, David Plowden, Defying Hitler and Surviving Auschwitz.
WGVU-FM 88.5 began broadcasting on July 17, 1983, and expanded its power to 3,000 watts on December 17, 1987. WGVU-AM 1480 began simulcast transmissions on May 22, 1992, and stations WGVS-AM 850 in Muskegon and WGVS-FM 95.3 in Whitehall came on-board in 1999. WGVU NPR 88.5 / 95.3 FM produces several daily and weekly radio programs such as; The Morning Show; Morning Edition West Michigan; Mid-Day West Michigan; All Things Considered West Michigan; and over 48 hours of blues and jazz programming curated by local DJs. Additionally, WGVU FM produces several podcasts like; Powerful Women: Lets Talk; By Leaps and Bounds; The MCEC student podcast.
WGVU Radio was named Station of the Year by the Michigan Association of Broadcasters in 2020, 2019, 2016, 2014, 2012, 2011, 2009, 2008, 2006, 2005.
On August 24, 2009, WGVU 1480 AM and WGVS 850 AM became Real Oldies, offering music from the 50s, 60s, and early 70s to west Michigan. Real Oldies 1480 went off the air on January 7th 2022.
WGVU PUBLIC MEDIA: CLOSED CAPTIONING QUALITY CERTIFICATION
All programming provided by the WGVU Public Media ("WGVU") complies with the closed captioning requirements established by the Federal Communications Commission as embodied in 47 C.F.R. § 79.1, including regulations concerning closed captioning quality. Programming provided by WGVU complies with these regulations by either: (i) satisfying the caption quality standards set forth in 47 C.F.R. § 79.1(j)(2); (ii) adopting and following the "Video Programmer Best Practices" set forth in 47 C.F.R. § 79.1(k)(1); or (iii) being subject to one or more of the captioning exemptions set forth in 47 C.F.R. § 79.1(d), including programming for which the audio is in a language other than English or Spanish and that is not scripted programming that can be captioned using the "electronic news room" technique; interstitial material, promotional announcements, and public service announcements that are 10 minutes or less in duration; and/or programming that consists primarily of non-vocal music.
WGVU's Federal Tax I.D. Number
Your attorney may want WGVU's tax I.D. number. It is 38-1684280.
7) Donor Lists as set forth in Section 396 (k)(12) of the Communications Act.
Donor lists will not be sold, rented, loaned, traded, or otherwise transferred to outside parties. WGVU will periodically remind contributors or donors of this privacy policy. Click Here for Information
Stream the best of PBS.
Anytime, anywhere.
Download the Free App