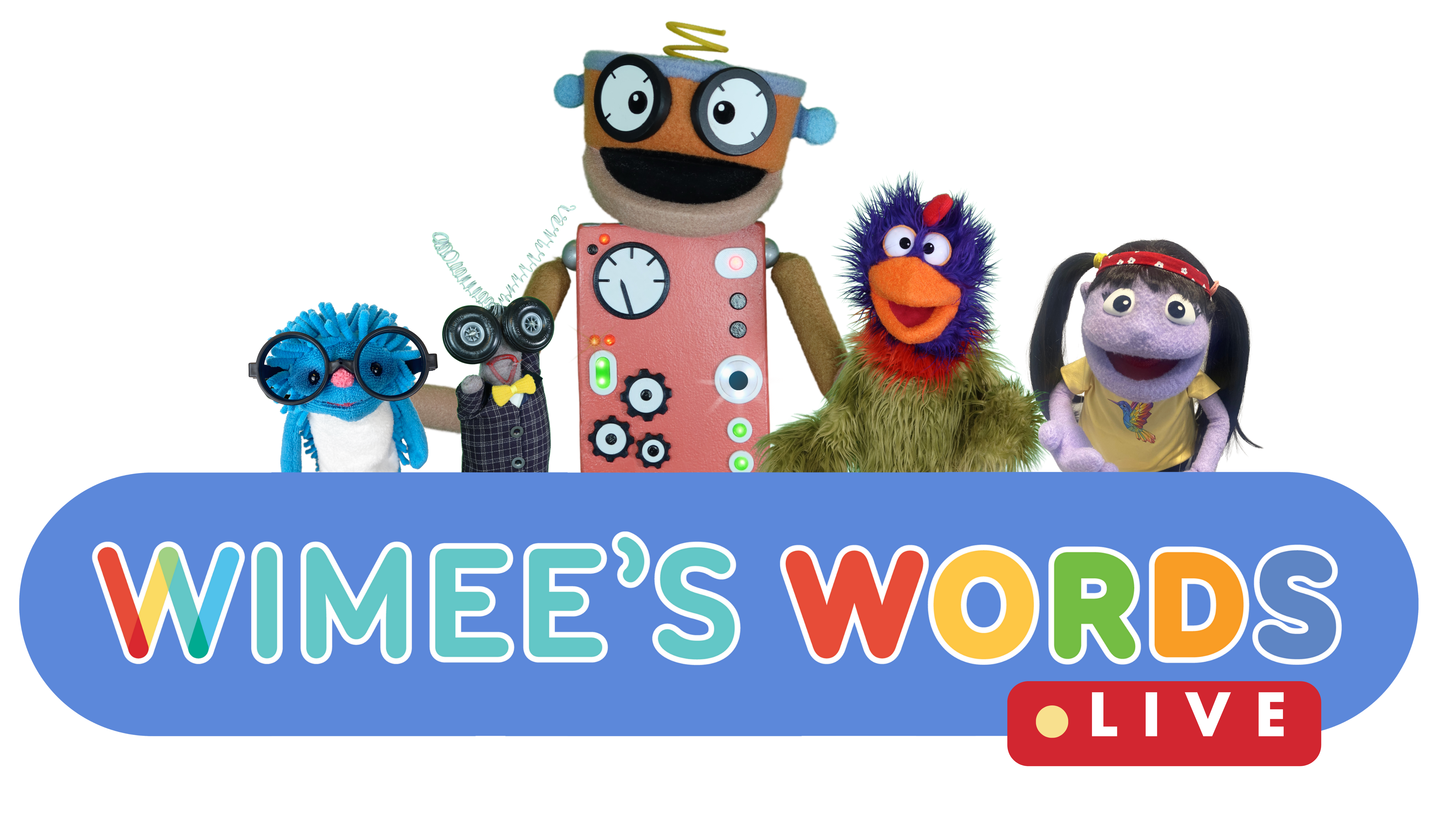 Wimee's Words LIVE! is coming this September!
Wimee's Words LIVE! is an interactive, live virtual TV show like you've never experienced! You become an active participant with the wordplay, songs, learning, stories and other play-based language exploration and games each week. Each visit with Wimee and friends has a unique theme with collaborative activities designed to spark the imagination and inspire creativity. Kids, playgroups, and families, etc. are encouraged to share ideas with Wimee in an open-ended forum, using a smart phone, tablet, or computer. YOU have the opportunity to see your ideas become part of the show in real time!
Wimeetherobot
How to Register for Wimee's Words Live
This is an instructional video that walks through the registration process. It also gives you a look at what to expect if you get picked to interact with the show live.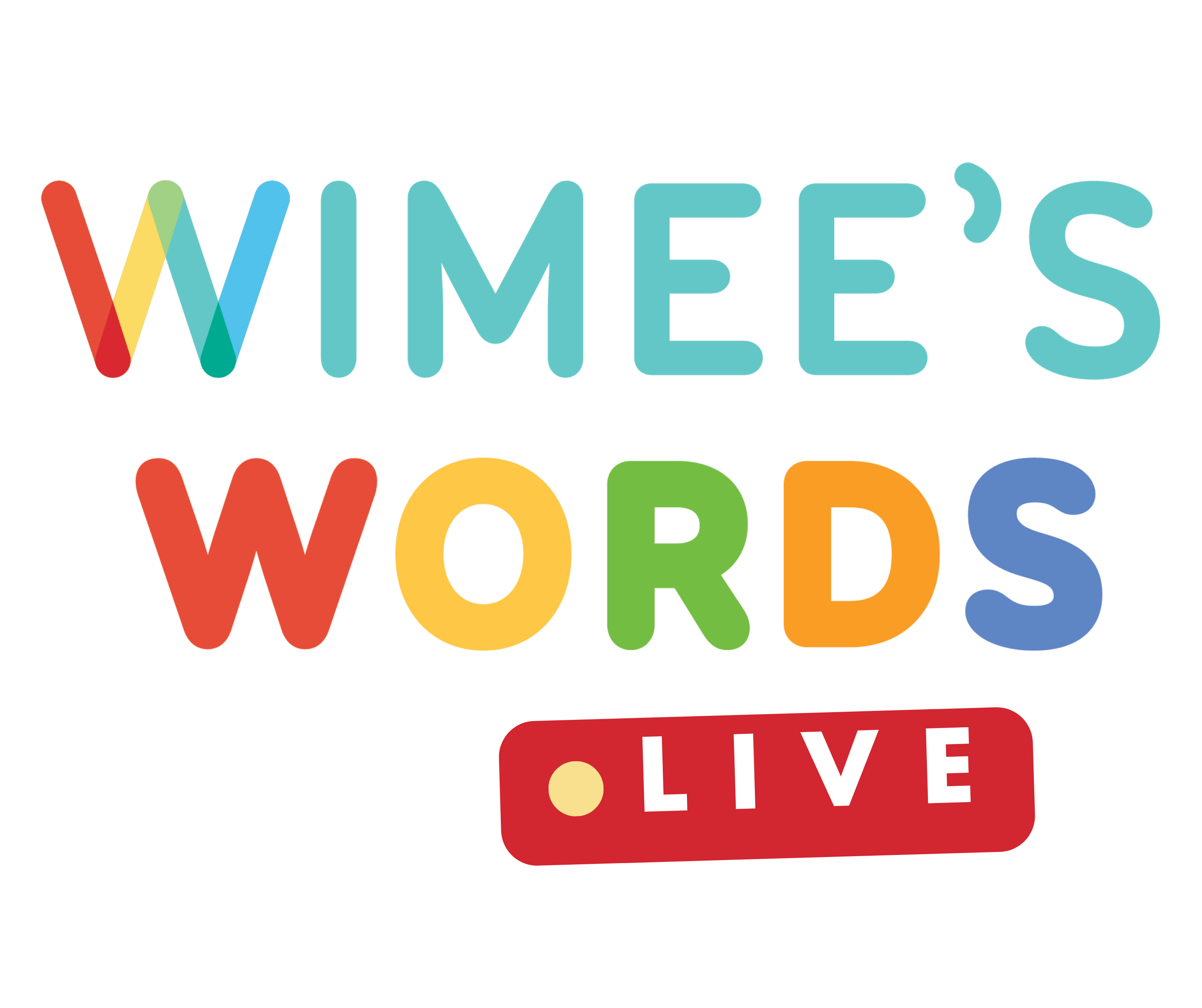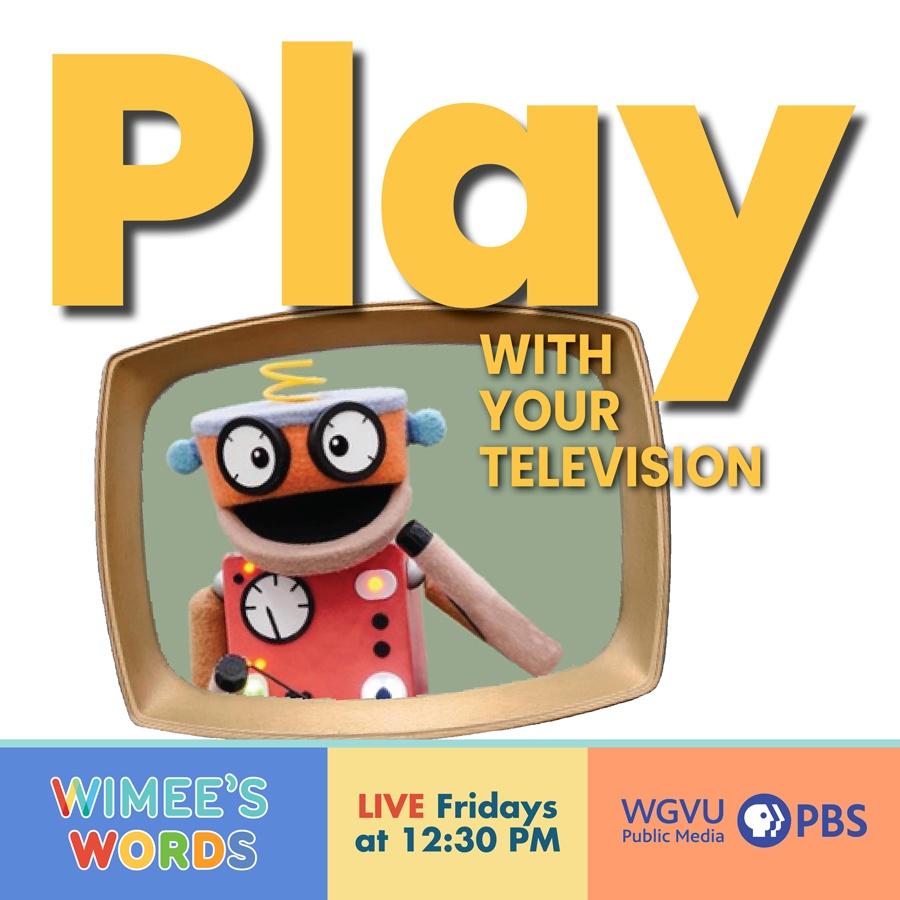 Wimee's Words
We talk with those involved in the great new kids program Wimee's Words, including Wimee!