As a Corporation for Public Broadcasting (CPB) Community Service Grant (CSG) recipient, Grand Valley State University and WGVU present this information and documentation to ensure transparency in business matters to the public.
---
Contact WGVU

(616) 331-6666
301 Fulton St W. Grand Rapids, MI 49504
---
WGVU Station Management
General Manager: Jim Rademaker (rademakj@gvsu.edu)
Assistant General Manager of Business & Information: Megan Davey (daveymeg@gvsu.edu)
News and Public Affairs Director: Patrick Center (centerp@gvsu.edu)
Director of Content: Phil Lane (lanep@gvsu.edu)
Director of Development: Aaron Turner (turneraa@gvsu.edu)
Director of Engineering: David Oliver (oliverd@gvsu.edu)
Promotions Manager/Designer: Vance Orr III (orrv@gvsu.edu)
WGVU Governing Board (GVSU Board of Trustees)
WGVU-AM, FM, and TV are licensed to the Board of Trustees of Grand Valley State University. For additional information please visit: https://www.gvsu.edu/boardoftrustees/
Mikyia S. Aaron (term expires 2028)
Noreen K. Myers (term expires 2028)
Randall S. Damstra – term ends 2024
Elizabeth C. Emmitt – term ends 2026
Susan M. Jandernoa – term ends 2026
Kate Pew Wolters – term expires 2024
Ronald E. Hall – term expires 2030
Shelley E. Padnos – term expires 2030
---
Community Advisory Board
WGVU-AM, FM, and TV are owned and operated by a state university and therefore are not required to have a Community Advisory Board.
---
Open Meetings Policy
WGVU-AM, FM, and TV are licensed to the Board of Trustees of Grand Valley State University. The Trustees comprise the governing body for WGVU. The GVSU Board of Trustees meets several times per year. Please visit https://www.gvsu.edu/boardoftrustees/meeting.htm for details on the Board of Trustees meeting dates.
2023 Meetings
All Board meetings are action meetings and begin at 11:00 a.m. unless otherwise indicated.
2023
Friday, November 3, 2023
8:00 AM Committee Meetings
11:00 AM Board of Trustees Formal Session
Kirkhof Center, Room 2204
Allendale Campus
Friday, June 23, 2023
8:00 AM Committee Meetings
11:00 AM Board of Trustees Formal Session
Kirkhof Center, Room 2204
Allendale Campus
Friday, April 28, 2023
8:00 AM Committee Meetings
11:00 AM Board of Trustees Formal Session
L. William Seidman Center
Robert C. Pew Grand Rapids Campus
Friday, February 24, 2023
8:00 AM Committee Meetings
11:00 AM Board of Trustees Formal Session
L. William Seidman Center
Robert C. Pew Grand Rapids Campus
These meeting dates will be publicized on both the WGVU website and the Grand Valley State University website.
When an agenda item specifically related to WGVU is on the docket, notice will be placed on the WGVU website.
---
Financial Reporting Requirements
WGVU makes the annual Audited Financial Statements and Annual Financial Reports submitted to CPB available to the public, both online at the station's website, and in paper along with the station's FCC Public File in the main office: 301 Fulton St W Grand Rapids MI 49504.
WGVU adheres to a discrete accounting system, which allows the grantor and auditor to track funds discretely within the accounting system.
---
Diversity Statement
WGVU Public Media, a service of Grand Valley State University, believes a diverse workforce, management team, governing body, and donor base contribute greatly to our knowledge and understanding of West Michigan's diverse communities. Our mission is to deliver content and services that will help us attract, grow, and engage audiences and to help them to achieve their full potential. WGVU recognizes the importance of representation in media and strives to be an organization that allows the people of our community to see themselves reflected in the programming that we provide. The Public Broadcasting Act of 1967 states that "it is in the public interest to encourage the development of programming that involves creative risks and that addresses the needs of unserved and underserved audiences, particularly children and minorities" and we take that responsibility as a public service organization seriously.
WGVU Public Media will continue to explore new opportunities for achieving and promoting this diversity and to monitor and evaluate our success. WGVU Public Media will work to meet or exceed the standards of federal and state law, Grand Valley State University's Equal Employment Opportunity Policy, and the Corporation for Public Broadcasting's Diversity Eligibility Criteria.
As a joint licensee and departmental unit of Grand Valley State University, WGVU adheres to all policies as outlined by the GVSU Board of Trustees, including the Board's commitment to inclusion and equity, which you can read more about here: https://www.gvsu.edu/inclusion/.
The University is an affirmative action, equal opportunity institution, consistent with its obligations as a federal contractor. It encourages diversity and provides equal opportunity in education, employment, all its programs, and the use of its facilities. It is committed to protecting the constitutional and statutory civil rights of persons connected with the University.

Members of the University community, including students, employees, faculty, staff, administrators, Board members, consultants, vendors, others engaged to do business with the University, candidates for employment or admissions, and visitors or guests have the right to be free from acts of harassment and discrimination, including sexual misconduct, as defined by this policy. In accordance with applicable federal and state law and this policy, acts of discrimination or harassment by members of the campus community are prohibited if they discriminate or harass on the basis of age, color, disability, familial status, height, marital status, national origin, political affiliation, race, religion, sex/gender (including gender identity and expression), sexual orientation, veteran or active duty military status or weight. This includes inappropriate limitation of, access to, or participation in educational, employment, athletic, social, cultural, or other university programs and activities. The University will provide reasonable accommodations to qualified individuals with disabilities. Limitations are lawful if they are: directly related to a legitimate university purpose, required by law, or lawfully required by a grant or contract between the university and the state or federal government. For the purposes of this policy, sex-/gender-based harassment includes sexual misconduct, sexual assault, interpersonal or relationship violence, and stalking.

As outlined in WGVU's 2020 – 2025 Strategic Plan, the station is acting over the next three years to better reflect our community across platforms through our staffing, content, partnerships, and the audiences we reach. Although we reflect the demographics of the geographic area that we serve, WGVU's staff currently does not reflect the level of diversity that we would hope to have as a public media organization. As of December 31, 2022, our full-time staff is comprised of 14% Black, Indigenous and People of Color (five out of thirty-six staff members), our management team is 11% Black (one out of nine managers). We have not diversified our staff in the past two to three years, however, we have pursued productions that increase the number of programs by diverse producers. The Board of Trustees of Grand Valley State University is comprised of 25% Black, Indigenous and People of Color (two out of eight trustees). We endeavor to recruit from a broad pool of candidates enabling us to hire and promote individuals with a variety of cultural and ethnic backgrounds, personal experiences and characteristics, and talents that reasonably reflect the diverse needs and interests of the communities served by WGVU Public Media.
Over the coming year, WGVU plans to distribute books with funds raised from our Giving Tuesday initiative to Title One designated schools. We are also working with Harrison Park Elementary on a "Cool School" program that will engage Pre-K through 8th grade students throughout the course of the school year. Our Inclusion Reporter and Video Production Specialist are working on new frameworks for content production that will allow us to reach an expanded audience and to connect with communities that have historically been underrepresented in media. We will continue to post available positions to a diverse range of organizations and audiences to ensure that our candidate pool reflects the area that we serve. Employees will commit to attending a minimum of one IDEA focused training per year, while the organization commits to offering at least two all-staff training opportunities to allow employees to operate from the same tool kit. This statement was reviewed by our licensee official on November 17, 2022 and was updated with staff and board demographic information on April 3, 2023.

Annual Diversity Reports
WGVU publishes a yearly Equal Employment Opportunity (EEO) report detailing the hiring and outreach practices during the preceding year. It is available under the 'Public File' section on the website at wgvu.org.
---
EEO Requirements
All personnel hiring is handled with the Human Resources division of Grand Valley State University, which exercises its own EEO policy. Further, WGVU will comply with the hiring and reporting practices as required by FCC regulations. Yearly EEO reports are posted on the station's website at https://www.wgvu.org/about/public-files/.
---
Station Activity Documents
In addition, these documents are available for viewing with the FCC Public File:
---
Local Content and Services Report
---
Donor Lists
Donor lists will not be sold, rented, loaned, traded, or otherwise transferred to outside parties. WGVU will periodically remind contributors or donors of this privacy policy.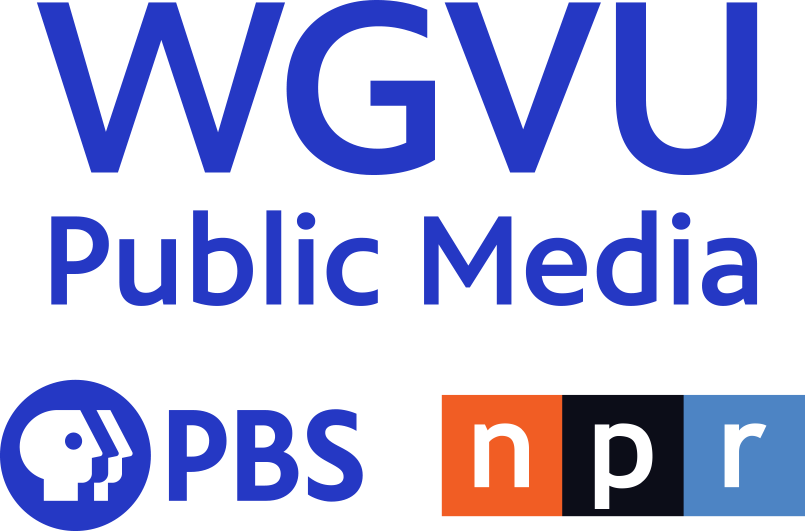 Support your local PBS station in our mission to inspire, enrich, and educate.
Donate
Stream the best of PBS.
Anytime, anywhere.
Download the Free App