MEMBER SERVICES & DONATIONS FAQ
Have questions about your membership, or want to join by telephone? Call (616) 331-6666, email, or fill out the Contact Us form. Hours: M-F, 8A-5P.

Is my WGVU membership tax deductible, and will I receive a document for tax purposes via email and/or mail?
Your contribution, less the value of any thank-you gifts you receive, is tax deductible to the full extent provided by law.
You will also receive a receipt for tax purposes in January of the following year. If you do not receive your tax receipt, please contact us.

What is the WGVU Tax ID, EIN or FIN number?
WGVU Public Media is a service of Grand Valley State University, a 501(c)(3) public charitable organization. Tax ID # 38-1684280

Where's my Thank-You Gift / Tickets?
SHIPPING: Please allow two to six weeks after your first payment is received for delivery of your thank-you gift(s) as they are shipped using the most economical method, which may include using UPS or USPS. If you requested several gifts, it is possible that they will arrive in separate shipments. Thank you for your patience!

TICKETS: If you requested tickets for a live performance or event, please be advised that tickets are assigned in the order that pledges are made. All tickets will be reserved under your name at the venue Will Call on the day of the event.

What is Sustaining Membership, and how do I become a sustainer?
Sustaining Members provide WGVU with a dependable base of revenue used to sustain the programs, reporting, and exceptional journalism that you depend on. As a monthly sustainer your contribution is ongoing, and is always active until you say otherwise giving you complete control. Sustainers do not receive renewal notices in the mail which means that even more resources are saved and go right back into the programming. Most importantly, sustainers have the satisfaction of knowing they are always actively doing their part to keep WGVU thriving.
To become a sustainer, simply choose the "Monthly Sustaining" option on our online donation form, or call (616) 331-6666.

How can I update my credit card information?
You can update your credit card information here.


How do I suspend or cancel my contribution?
We're sorry you have to cancel your financial support with us, but we do understand.

You may contact us to cancel your contribution by email or calling us at (616) 331-6666. Be sure to include your contact information and/or membership ID number with your request for faster processing.

How can I find out when my Membership expires?
If you receive the printed Showplace program guide, the expiration date of your membership is printed on the label.

You may also become a Sustaining Member. Sustaining Members make ongoing monthly contributions that continue until you tell us to suspend, which means your membership never expires and is always active.

If you would like to find out when your membership expires, or to become a Sustaining member, please use the contact info above.

How can I change my mailing address, name, phone number or email address?
You can update your name, address, phone number and email address as well as leave comments or questions online through our handy Update Member Info form or by calling (616) 331-6666 M-F, 8A-5P.

Does WGVU exchange names, addresses, phone numbers and e-mail addresses from its membership list?

No, WGVU does not sell or exchange names, address, phone numbers, or email addresses from its membership list.


Why didn't I receive my Showplace program guide in the mail this month?
We'd be happy to look up your record to check that for you. Please call (616) 331-6666 or email.

I'm having problems logging in. How do I reset my Passport Password?
If you already have a PBS account and cannot remember your password, please click on Passport Password Reset link and you will be asked to enter the email address that is associated with your PBS account.

If you are still experiencing problems logging in, please contact PBS support at help@pbs.org or call (844) 285-9488 M-F, 10A-11P.

How can I get help with technical issues using Passport, including Roku Devices, Apple TV or Amazon Fire TV?
PBS has comprehensive tips for getting the most from your Passport experience. Check out the links below for device-specific instructions at PBS.org:

Instructions for using Passport with a Roku device

Instructions for using Passport with Apple TV

Instructions for using Passport with Amazon Fire TV or Android Smart TV

PBS offers dedicated technical support for troubleshooting WGVU Passport and other video streaming services. Visit PBS Help to get answers or if you need individual help, submit a ticket or call (844) 285-9488 M-F, 10A-11P.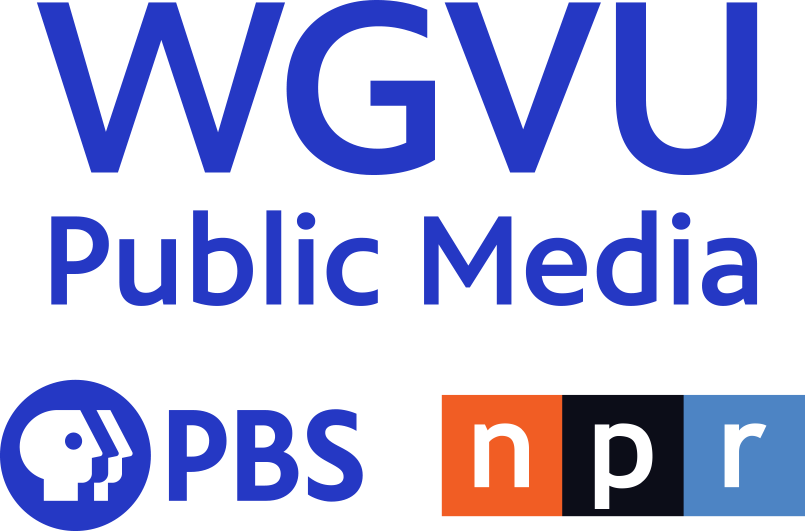 Support your local PBS station in our mission to inspire, enrich, and educate.
Donate