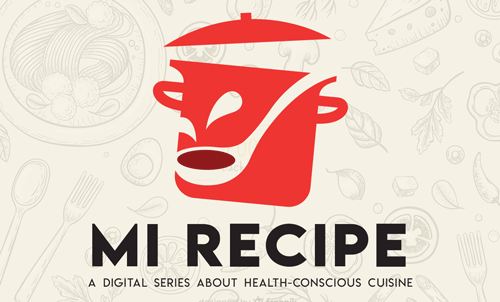 What makes a recipe great, and how do location and culture play a role in shaping robust flavors? This week, as part of WGVU's 'MI (my) American Recipe' program, we begin a 5-part radio series profiling local chefs who are shaking up the West Michigan culinary scene with multicultural, health-conscious cuisine.
WGVU Public Media is in West Michigan, home to many cultures and the cuisine that helps to define them. Our proposed activities will bring together people of different views and life experience around an activity enjoyed by all – that of food preparation and celebration. Unfortunately, many of our residents also face food insecurities preventing them from addressing even their basic dietary requirements.
A primary objective of our proposed project is to create greater awareness about how to access, prepare, and enjoy nutritious meals. To undertake this work WGVU has formed partnerships with Our Kitchen Table, and Spectrum Health Culinary Medicine programthat work with a diverse population in addressing their dietary needs and preferences. We will also leverage PBS's TheGreat American Recipe as an enjoyable, educational resource to inspire our partners and communities they serve.
Funding for The Great American Recipe was provided by VPM, the Corporation for Public Broadcasting, and by viewers like you.