Inspired by Magical Creatures Projects by Art Teacher, author & 2019-20 WGVU Cool Teacher Jenn Gregory from Ada Vista Elementary in Ada.

Mysterious and magical artifacts were found right here in West Michigan and we need your help to discover what creature may have made or left these puzzling artifacts behind. Create a Visual Arts project to solve the mystery!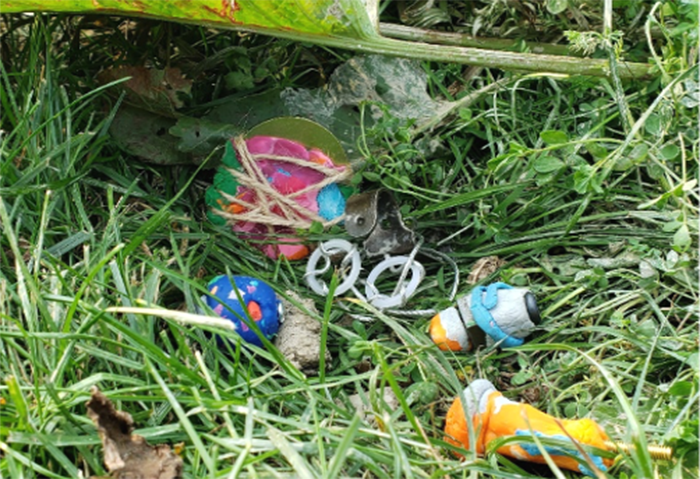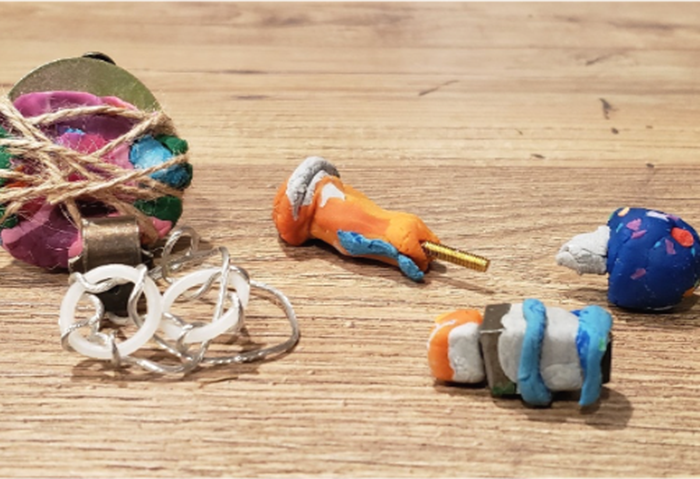 open to grades Prek-12
deadline may 1, 2021
An artifact is a simple object that does not appear to be created by nature or natural forces. Magic is a special, exciting, or even mysterious quality that makes something seem different from ordinary things. A creature is a living being (not a plant) that can move on its own. Magical creatures are fictional or imaginary beings (different from everyday beings like people or animals) because they often have an unusual appearance and can make things happen by using magical powers. Magical creatures are found in cultures from around the world, and stories of magical creatures often try to teach important lessons, warn against dangers, feed our imaginations, and spark our sense of wonder.
Here are some questions to get you thinking about your magical creature:
What is the artifact? Why did the creature create or have the artifact?
What is the artifact for or what does it do? Why was it left behind?
Does the creature have any familiar animal characteristics or does any part of it look human?
Where does the creature live? What features does it need to live there?
What color(s) is it? How big or small is it?
How does it move around? Eat? Sleep? Communicate?
What special powers does it have? What features does it need to use them?
What is your creature's name?
Why does your creature exist? What is its purpose?
To construct your magical creature visual arts project, you may use any materials you choose such as recycled household items, cardboard, craft sticks, clay, paint, fabric, wood, crafting materials, tape, glue, glitter, googly eyes, pipe cleaners, etc. OR use technology to create a digital or drawn representation of your creature. Have fun, get creative, and let your imagination run wild!!
Parents and Teachers, for resources and support, visit PBS LearningMedia:
Visual Arts Entry Requirements
Visual Arts entries should be a relevant, clear expression within the category and theme. Entries are not limited to the suggestions listed above. All Visual Arts entries must be legibly labeled with entrants' names on back or bottom.
Any combination of art media is accepted: recycled household items, cardboard, craft sticks, clay, paint, fabric, wood, crafting materials, tape, glue, glitter, googly eyes, pipe cleaners, etc.
Any drawing media is accepted: pencil, charcoal, watercolor, oil, etc. Please note: Pastels or charcoal entries MUST be properly sprayed to prevent smearing.
Visual Art entries on supported canvas or securely adhered to a sturdy backing are permitted, however entries cannot be accepted if they are matted or framed.
Any Visual Arts video submissions must be edited - videos must be at least 60 seconds long, but may not exceed 3 minutes.
WGVU cannot guarantee the safety of fragile pieces. Please provide appropriate packaging for WGVU to store your Visual Arts entry while it awaits judging. Please label your storage container with your name.
In addition to meeting all IC Eligibility Rules and Requirements, each entry must include the official WGVU Innovation Challenge Entry Form for each entrant, with the required signature of a parent/guardian (and, if appropriate, the additional signature of the sponsoring teacher/advisor), consenting to allowing their child/ward to enter, confirming that the entry is original work, and granting certain rights to entry materials. The entry form must be complete and legible to be eligible.
If chosen as a Finalist, students are expected to bring their Visual Arts project (exception: digital projects already submitted or projects dropped off at WGVU) with them to WGVU's Education Celebration.