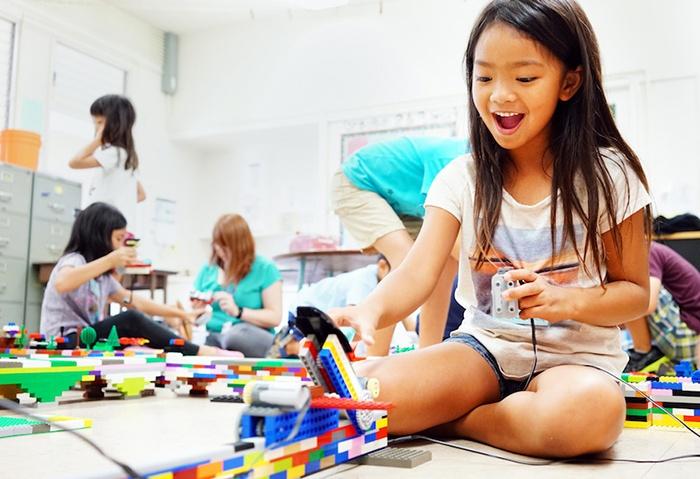 Inspired by Genius Hour Projects by 5th Grade Teacher & 2019-20 WGVU Cool Teacher Tami Avink from Lakes Elementary in Rockford.
Create something useful that makes a big difference in the lives of others! Using the design thinking process, you can explore your interests, discover your passions, and design an awesome STE(A)M project along the way!
open to grades PreK-12
deadline may 1, 2021
Design Thinking is a solutions-based process that requires creativity to address challenges by requiring students to immerse themselves in others' experiences. The user is who you are designing the solution for. Because design thinking requires learning more about the user and the problem before creating solutions, it ensures a solution that works better for the user.
Students will utilize our Student Packet to guide them through the design thinking process as they complete their project – it contains instructions, resources, and exercised to support them in their design thinking journey. The packet will be required to be included in their submission, along with a video or photos of their final prototype.
STE(A)M Entry Requirements
All STE(A)M entries must include a prototype and the Student Packet.
The prototype does not have to work, but must illustrate how it would work if it were operational. Expensive materials are not required - entrants may use materials such as cardboard or building blocks to create their prototype.
A video (60 to 120 seconds in length) or photos featuring the prototype and showcasing how it works. Explain or demonstrate what need it meets and/or what problem it solves.
In addition to meeting all IC Eligibility Rules and Requirements, each entry must include the official WGVU Innovation Challenge Entry Form for each entrant, with the required signature of a parent/guardian (and, if appropriate, the additional signature of the sponsoring teacher/advisor), consenting to allowing their child/ward to enter, confirming that the entry is original work, and granting certain rights to entry materials. The entry form must be complete and legible to be eligible.
If chosen as a Finalist, students are expected to bring their prototype with them to WGVU's Education Celebration.