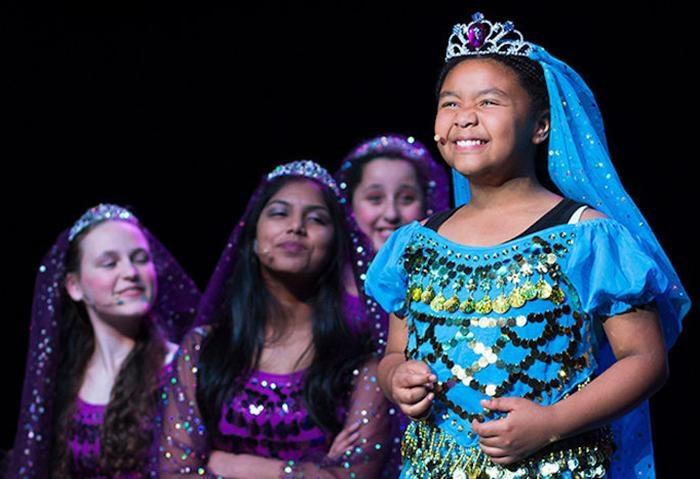 Your voice is important! With so much happening locally, nationally, and around the world, a Performing Arts Project is an excellent and creative way to elevate youth voice on current events. Here's your chance to react, describe, or evaluate what is important in your world. You could even be part of creating a solution!
Open to grades PreK-12
deadline may 1, 2021
Use one of these approaches to incorporate a current event into your performing arts project:
React to a Current Event
Research and present your personal perspectives, reactions, feelings or opinions supported by facts from reliable sources. What happened? Why do you think it is important? How did it impact you?
Examples: Editorial, Op-Ed, Personal Narrative, Speech, Spoken Word, Vlog, Music, Dance, Skit, Mini-Documentary, Podcast
Describe a Current Event
Research and present a "just the facts" piece supported by research from reliable sources. Cover the who, what, where, when, elements, along with the importance to those impacted.
Examples: Journalism Piece, Skit, News Report, Dance, Interview, Mini-Documentary, Music
Evaluate a Current Event
Research and present the facts supported by reliable sources, along with at least two different perspectives or positions.
Examples: Compare & Contrast, Debate, Podcast, PSA, Dramatic Reading, Dance, Music, Mini-Documentary
Create a Solution to a Current Event
Based on a current event or problem, research, and supported by facts from reliable sources, create a plan for change or to help those most impacted.
Examples: Vlog, Commercial/Ad, Skit, Podcast, Speech, Mini-Documentary
Performing Arts Entry Requirements
All Performing Arts entries must be a relevant, clear expression within the category and theme. Entries are not limited to suggestions listed above.
Performing Arts submissions must be recorded and edited - videos or podcasts must be at least 60 seconds long, but may not exceed 5 minutes. All entries must be clearly labeled with entrant's or group's name(s).
Reliable sources = a minimum of 3, maximum of 10. Students will be asked to list their sources on their entry form.
Credits must be included in the video – those who participated, played supporting roles, and crediting the reliable sources used.
In addition to meeting all IC Eligibility Rules and Requirements, each entry must include the official WGVU Innovation Challenge Performing Arts Entry Form for each entrant, with the required signature of a parent/guardian (and, if appropriate, the additional signature of the sponsoring teacher/advisor), consenting to allowing their child/ward to enter, confirming that the entry is original work, and granting certain rights to entry materials. The entry form must be complete and legible to be eligible.
Not sure where to start?
Get inspired here with these current events and news stories written for youth by PBS NewsHour Extra or written by youth for Student Reporting Labs. Or try this PBS LearningMedia News and Media Literacycollection.